Clark Air Base photos (Page 2)
This page has heavy graphics content and will take several minutes to load...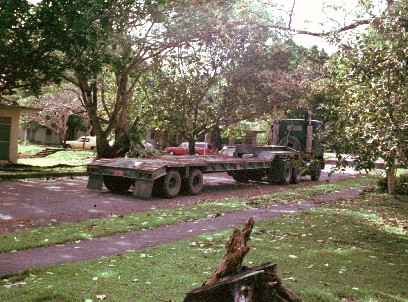 In late November 1981 a particularly strong typhoon, Irma, moved through Clark. It downed trees, fences, and power lines throughout the base. Here a cleanup truck makes its way up Davis Avenue in the hill housing area to pick up downed branches. (Nov 81)

A glance northeast from a tree in my back yard. (Sep 81)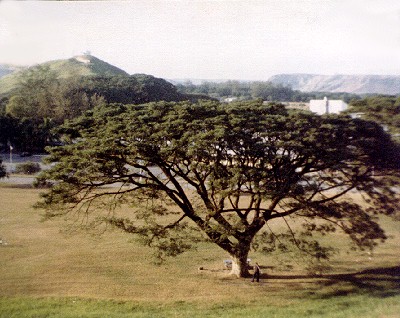 Looking north towards Wagner High School from a hill in front of the school. Wagner freshman Keith Wages (under the tree) watches, smoking a cigarette. (Nov 80)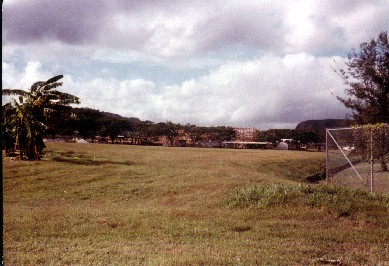 This is looking northwest toward the back of Wurtsmith Elementary school at massive construction of what was probably a gym. (Nov 81)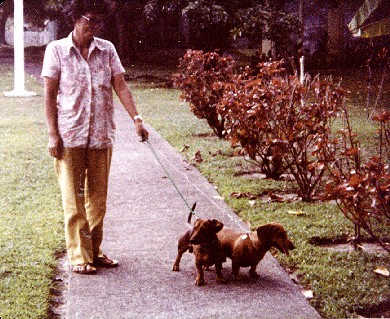 A maid in the hill housing area walks a pair of dachshunds. (Jul 81)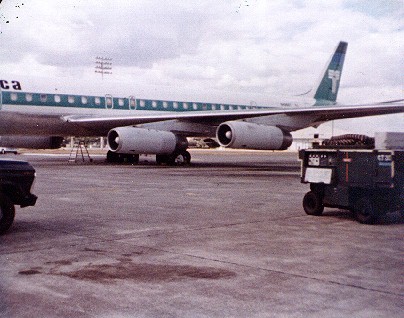 Most folks who went to/from Clark in the 1970's made the journey on a Trans International DC-8 from Travis via Hawaii and Guam. A side note -- once while riding bikes near the MAC Terminal my friend's chain kept coming off. We walked out on the ramp and borrowed a crescent wrench from a Filipino mechanic fixing one of these planes. We returned the wrench and soon we were on our way. Unthinkable in today's security-conscious Air Force!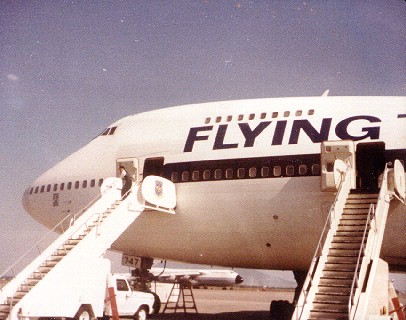 Starting in the summer of 1980, Boeing 747 service between the United States and Clark was inaugurated. The flights consisted of once-weekly Flying Tigers 747-200 service to/from St Louis via Kadena, Anchorage, and LAX. How nice to be able to make a connecting flight without the famous San Francisco - Travis bus trip.
< Return to PAGE ONE
Return to main page